About Us
Thank you for consideration of THE WEHAGE LAW FIRM, INC. to handle your lemon law matter.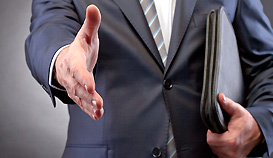 The primary attorney in this firm is Patrick J. Wehage, who has been licensed to practice law in California since 1997. Since we are a small specialty firm, you can be assured that you will receive the individualized attention that your case deserves.
Unlike most other attorneys who practice in this field, we are uniquely qualified to handle lemon law actions. Our background includes representation of automobile, motor home, and travel trailer manufacturers and dealers.
Since we have worked extensively on both sides of a lemon law dispute, we know the decision points and can employ the necessary skills to get a case resolved.
Successful resolution of a case means a full refund of your money or a replacement vehicle that actually functions as it should. It also means that the manufacturer will pay for your attorneys' fees and costs to litigate the matter.
As a consumer, you should also be aware that the lemon law applies to any consumer good, to include appliances, motorcycles, motor homes, and electronics.
For a free consultation and evaluation of your potential case, feel free to contact us through this page or call our toll free phone number (877-405-3666)